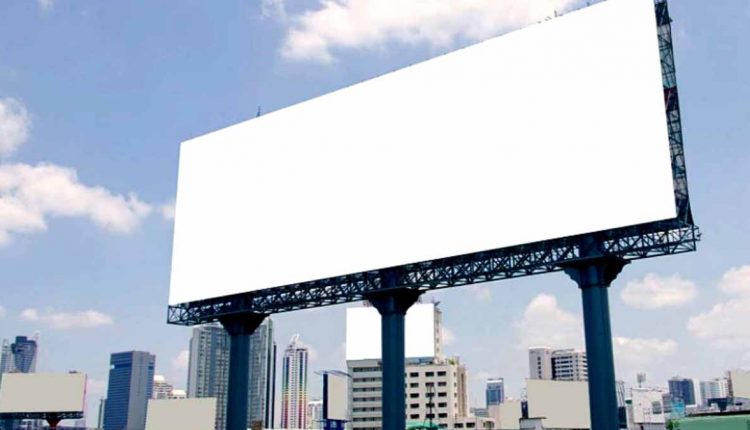 Outdoor Media
Top best OOH Advertising companies for Bollywood hoardings and outdoor publicity
Outdoor Media is also known as Out-of-Home (OOH) Advertising, OOH Media and Outdoor Advertising.
Outdoor Media has an array of offerings including advertising via roadside hoardings sites, on trains, busses, inside malls, electric poles, also with kiosks, vinyls, transfer stickers and slides in cinema houses.
OOH Advertising Agency: Global Advertisers Pvt. Ltd.
Summary: Spearheaded by the entrepreneurial MD Sanjeev Gupta, Global Advertisers founded in 1996, specializes in providing complete solutions and management for brand promotion, with media planning and outdoor advertising. They are also the patrons of the renowned spiritual guru Radhe Maa.
The company's outdoor media services include hoardings, bus media, railway media, event sponsorship, in-film branding, airport media, neons and kiosks. Said to be the fastest growing outdoor advertising firm for corporate and Bollywood publicity, Global Advertisers have acclaimed prime hoardings across Mumbai which have been certified by India Book Of Records.
According to their website, "the company offers 24×7 on-field support, barter deals, rotation plan and tailor-made packages for various advertising campaigns." Global Advertisers is also famous for having what they boast of as "Asia's largest hoarding" (16,800 square feet) in Bandra, Mumbai.
Known for its cost-effectiveness and upholding industry values of commitment and service, Global Advertisers also have a lot of client-oriented schemes guaranteeing excellent Return on Investment for brands and projects. The OOH Media company even provides barter deals to its clients.
Their website states that "Global Advertisers Pvt. Ltd. has executed more than 1.5 lakh successful campaigns, 1 lakh product launches , 80,000 in-film branding contracts and over 2 lakh event sponsorships" in around the last two-and-a-half decades. "Global's creativity, innovation and ability to deliver Out-of-Home (OOH) Media solutions, have won them more than 500 awards, and over 500 letters of appreciation."
A recent British Broadcasting Corporation (BBC) report surveying the world outdoor hoarding industry, mentions Global Advertisers' billboard site in Bandra, Mumbai, which has also been certified by the latest edition of the Limca Book of Records and World Records of India.
Address: Global Advertisers Private Limited, Shri Ram Trade Centre, 6th Floor, S.V.P. Road, Borivali (West), Mumbai – 400092. Maharashtra, India.
Contact numbers: 022 28939400, 9820082849, 9820797773
WhatsApp Business link: —
Telegram: —
LinkedIn: https://www.linkedin.com/company/global-advertisers/
Email: info@globaladvertisers.in, enquiry@globaladvertisers.in, amit@globaladvertisers.in
Official Website: http://globaladvertisers.in/
Reference links:
---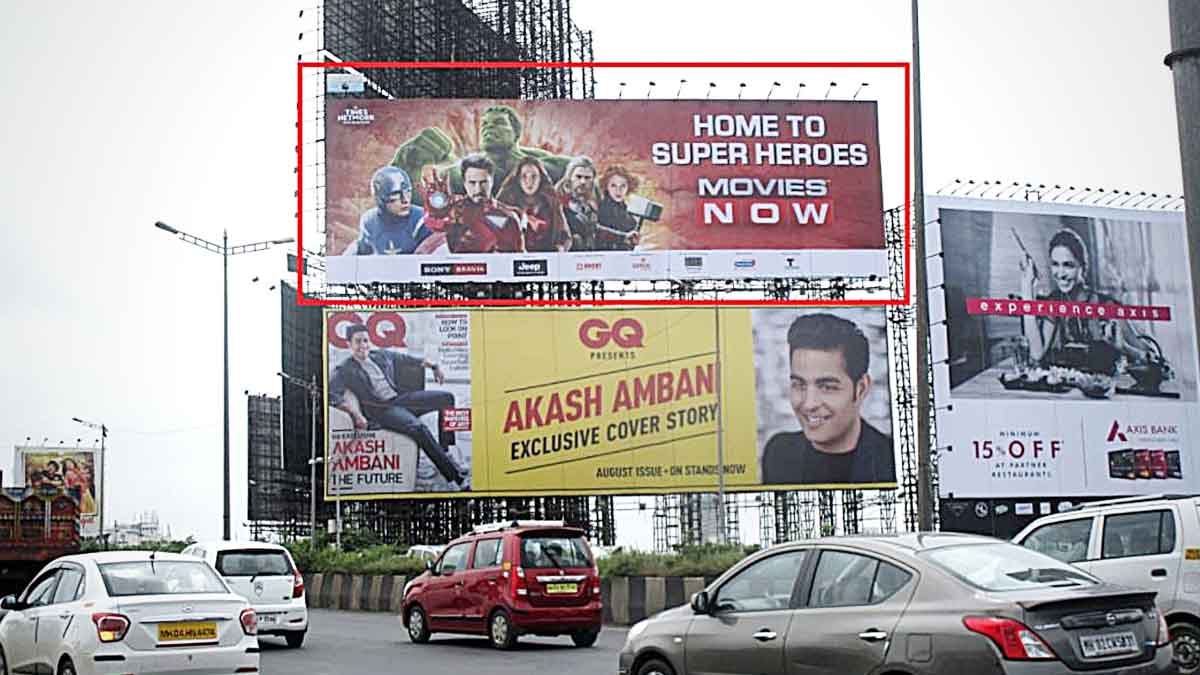 OOH Advertising Agency: Bright Outdoor Media Pvt. Ltd.
Summary: Spearheaded by its enterprising CMD Yogesh Lakhani, who the company terms to be no less than a one-man army, Bright Outdoor Media commenced business in 1980. Today, it is one of the leading Out-of-Home (OOH) Media organizations for outdoor advertising for corporate and Bollywood publicity in India. Headquartered in Mumbai, the company has a base in Delhi and its branches are spread across Pune, Ahemedabad, Kolkata, Hyderabad and Bangalore.
Bright Outdoor Media prides itself on being a cost-effective advertising medium with its publicity having long-lasting recall value.
According to their website, their array of services include "hoardings, railway boards, railway panels, transfer stickers, cinema slides, promos, full train and bus panels, full bus painting, mobile sign truck, kiosks, traffic booth publicity, toll naka, gantry, vinyl and TV advertising."
They run targeted campaigns in consumer populated areas and even claim to run them at a fraction of a cost it takes to make your presence felt in newspapers or on TV.
Over the past decades, Bright has grown immensely and proudly boasts of having 700 exclusive hoardings in Mumbai metropolis, including prime hoarding sites at prominent areas such as Haji Ali, Bandra, Churchgate, Mahim, Cadel Road, Marine Drive, Worli, Borivili, S.V.Road, Link Road, Chembur, Sion and Juhu.
Bright Outdoor Media has often been supportive in social and religious events and gatherings in Mumbai, by providing hoardings free of cost.
Address: Bright Outdoor Media Private Limited, 8th floor, Crescent Tower, Near Morya House, Opposite VIP Plaza, New Link Road, Andheri (West), Mumbai – 400053. Maharashtra, India.
Contact numbers: 022 67140000
WhatsApp Business link: —
Telegram: —
LinkedIn: https://www.linkedin.com/company/bright-outdoor-media-private-limited/
Email: info@brightoutdoor.com
Official Website: http://www.brightoutdoor.com/
Reference links:
---